Exercise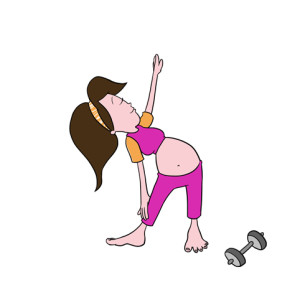 It's not advised that you strain yourself during pregnancy, but a bit of exercise can help you build strength in preparation for the later stages of pregnancy and childbirth itself. Studies have shown that women who do prenatal yoga or water aerobics experience less pain than those who do not. Even a short daily walk can help you build the stamina you need for childbirth.
To get started, you can use the baby step method.
Here are some exercise suggestions you can use and the benefits they have for pregnant women:
ENJOY!sed.