Welcome to www.myPregnancyToolkit.com!
If you're here, it must mean you are planning a pregnancy or you are already pregnant. Congratulations!

Pregnancy and childbirth are like a journey, a journey which at its end will bring new life into this world. During your pregnancy period you will be going through a lot of physical and mental changes.
This site includes tools to help you make your pregnancy a tranquil, relaxed and healthy period that will contribute to your personal development process.
Pregnant women have many questions, fears and concerns. This website is designed to help you deal with your different pregnancy experiences.
Click here to download your pregnancy relaxation kit.
As a busy woman and a mother, I understand that many women don't have a lot of time to invest in long processes and self-help tools. Therefore the tools on this site are quick, easy to use and suitable for anyone.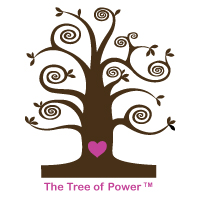 The site is based on the method of The Tree Of Power™. The Tree Of Power™ consists of the "rules of the heart." Each rule comes with a set of practical tools for you to utilize.
The Tree Of Power™ method is an approach to life, and during your pregnancy you have the opportunity to practice it. You can also use it after your pregnancy and childbirth, in other fields of life.
Each woman has her own special tree of power that consists of her rules of the heart, according to which she leads her life. The tree of power grows and changes, the rules of the heart become more visible and more accurate. And sometimes new rules are added while existing rules change or evolve.
Every pregnancy is different and special in its own way. I invite you to look around and find the tools that talk to your heart. The implementation of these tools is simple, easy and inexpensive, and you will always be able to use them later in life.
The site was designed to be modular, so that you can consume the information in the most efficient and convenient manner.
The site has five main sections:
A blog − one of the most important tools during pregnancy is knowledge of various subjects. This is the main function of the blog. In the blog you can find information on various issues of pregnancy. The information is divided into main categories and secondary categories so that you can find your way around easily.
The Tree Of Power™ of pregnancy − on this page you can find the tree of power which is based on the rules of my heart. For every rule, you can find practical tools to implement that rule , and you can add them to your own special tree of power.
Voices from the womb - pregnancy week by week. For each of your pregnancy weeks, you'll get an insider's perspective – that is, your baby's view – on how he or she is developing inside the womb and what changes you might be seeing or feeling.
Your Special Tree of Power and Practical Tools -this is a place where you can tell us about your favorite rules of your heart are, and what practical tools you've found helpful in making your pregnancy an enjoyable time.
Our shop − In the shop you can find products that will help you during your pregnancy period and help you prepare for your childbirth.
Also, you're welcome to sign up on our Facebook page and mailing list and get the content delivered directly to your mailbox.
It's very important for me to know your opinion about the site, its content and to learn about your suggestions for improvements.
If you want to contact me, please send an email to contact[at]mypregnancytoolkit[dot]com
My name is Einat and I was in your situation when I got pregnant with my oldest daughter. I was filled with concerns and worries and felt that I was walking toward the unknown.
My biggest concern was how I would go through and survive the birth process.
I had heard a lot of stories about childbirth over the years. Most of the stories focused on the negative (and scary) aspects. When your mind is fed with stories like that, all your expectations go in negative (undesirable) directions and bring unpleasant and unnecessary stress into your life.
I decided that for me it would be different! I made a decision to go through with the natural delivery and try for an easy, natural birth.
The first thing I did was find ways to calm the fears in my heart, in preparation for the birth.
As someone who has practiced various techniques on awareness and self-development, I knew I had to work first and foremost on my mind in order to relax. I was grateful for the opportunity to include this experience as part of my constant journey to personal development.
During this period I created what I call The Tree Of Power™, which later became the method that I live by and use today.
I know how difficult it is to be under pressure and to experience fear. You may be feeling torn between home and work. And adding to that, you become frustrated at the fact that you may be affecting your unborn child because you're not living a healthy lifestyle.
This site was designed to be a relaxed place , one where every woman can find the tools that will help her get through her pregnancy happy, peaceful and healthy.