Walking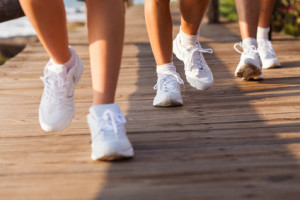 Taking long walks is great exercise and lets you get away from your hectic life for a while.
During your walks you have the time to think about your life and your pregnancy, which can help you calm down and begin relaxing.
Put on your walking shoes, find a partner or take an mp3 audio player and go for a walk.